Pretty Damn Exciting News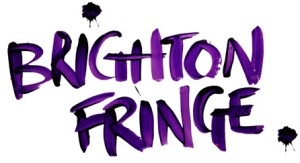 Hot off the press! (almost)
I have some pretty damn exciting news to share with you
All sorts of developments have been taking place over the past few weeks. And details have not yet been finalised, but…
I can now confirm that:
Funny Matters (the blog) is becoming Funny Matters (the stage show)
… and will be premiering at this year's Brighton Fringe Festival!
Eek. Gulp. WTF?!
Yes! I have gone ahead and agreed to do 4 performances at a lovely venue in central Brighton: 5th, 6th, 27th & 28th May 2015
That gives me just 3 months to write, adapt, direct and rehearse the shit out of it…. 
Bring it on!
At the moment, I don't have a whole lot more info as it's only just happened.
But be sure to sign up to my mailing list below and I'll keep you up-to-date with a monthly newsletter on how the show's shaping up, plus offers/competitions on tickets that I'll be running as well:
Wish me luck!!! xx
***