All about Angela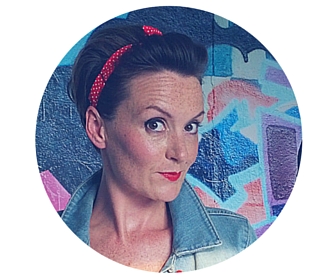 My name's Angela and I'm a Brighton-based writer, scriptwriter, Huff Post UK blogger, copywriter & digital engagement specialist…. and that's just for starters.
My final submission for my MA Scriptwriting course gained a first class award and was optioned as a TV comedy-drama pilot by The Comedy Unit, RDF Media.
In 2013 my sitcom Open Wide was shortlisted for the BAFTA Rocliffe Comedy Writing Award.
I am the creator of the award-nominated blog, Funny Matters – where I explore my belief that there's not a situation in life where humour isn't essential for survival.
In 2015 I adapted some of my Funny Matters posts to become a one woman stage show called My Mum The Chemo Ninja which I performed as part of the Brighton Fringe Festival and was short-listed for a Brighton Fringe Award.
I am currently working on a non-fiction book about grief, humour and reflections on losing my mum to terminal cancer in 2012.
I'm also co-writing two original comedy scripts in development with TV production company, Channel X
I love to work with & help other people in a range of different ways. I offer online digital engagement coaching, as well as help for those who want to share their stories – be it commercially or personally.
If you'd like to work with me – or have an idea you'd like to see if I can help with – give me a shout.
Tweet me at @funny_matters
Connect with me on Facebook at The Funny Matters Facebook Page
Or just come straight to my inbox.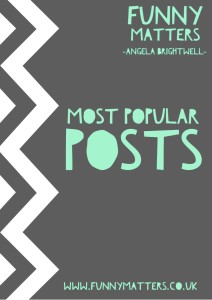 To keep up to date with my monthly news on writing, life & the quest for creativity, you can sign up to the Funny Matters mailing list below.
PLUS – when you sign up, you'll also bag my free PDF download:
FUNNY MATTERS MOST POPULAR POSTS
Subscribe below…
I promise not to clog up your inbox or share your email address!