Picture Perfect…?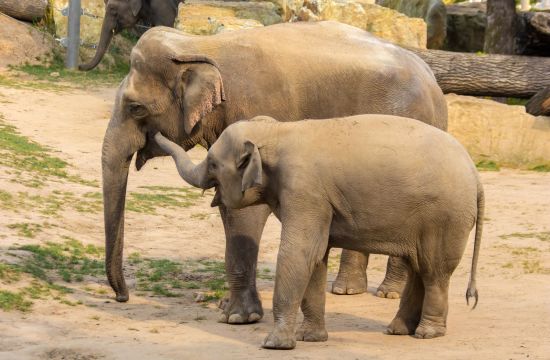 So you may remember. A few weeks ago. I was getting all stressy. About those articles I'd been asked to write. The hospice ones.
Well. Turned out I'd got it all wrong. It wasn't writing the articles I should have been worrying about.
It was choosing the bloody photo.
You see. They'd asked for a picture of me and Mum.
Now. I smugly thought I'd already got all my daughterly duties covered.
Food shopping for the funeral. Tick.
Sorting out the will and arsing probate (because I'm too pig-headed to pay a solicitor…oh and alright, I'm a tiny bit tight). Tick
Even the still-to-this-day surreptitious cleaning of my stepdad's house when he's not looking just because I know Mum wouldn't like it. Tick
Yep. Covered. Every base, pretty much…
Not that I'm saying any of those things were easy, mind you. God. I'd love to say I took to them like a dog with a cushion. But that would be a bare-faced lie.
In fact, the food shopping for the funeral in itself will almost certainly have a whole future post of its own. Without spilling too many beans, it involves shoplifting from Marks & Spencers. Pat Butcher. And a lot of tears. (How's that for a teaser?)
Anyway. The point is. I thought I'd ticked off all those hurdles. Being two years on n' all.
But my God. Being asked to choose a photo of Mum. This was a whole unexpected realm of responsibility.
For those of you out there who didn't know my Mum. Blimey, was she a stickler for appearance?!
She always looked good. It was her thing.
She never slopped around in a dressing gown. She was always colour co-ordinated. I must have been such a disappointment as a teenager in my jeans and bomber jacket. And no. Not because I looked like the 4th member of Bros. But because of the cardinal sin of mixing blue with green, of course!
It was important to her. Looking good. Feeling good.
I don't think she would have felt like herself without her trademark pink lipstick. And even in her last few days she had me painting her nails!
I'll never forget that. It was just before going into the hospice. She was in a lot of pain. It was boiling hot. We had enough fans going in there for a Vogue photoshoot. She was struggling to stay comfortable.
But there was something so calming for both of us in me applying those strokes of varnish.
Gently. Slowly. As if all of the love I felt for her was being channelled through every stroke of that tiny brush.
So yes. You can imagine. Every photograph of her tended to get checked and approved before being shared.
Being asked – two years on – for a photo of her. Without her being able to okay it. Well. It was a step of responsibility too far…
You should have seen the level of anxiety it induced. Ridiculous.
Hunting through the folders of my computer for photos like a bomb disposal expert with only a minute on the clock.
Having imaginary conversations with her over whether they were okay or not:
Me: What about this one? I think it's lovely. You look so pretty
Mum: Oh no Angela. You can see my awful gold tooth glinting through at the back
Me: No you can't!
Mum: Yes you can – I look like Goldie!
Me: Since when were you into drum & bass, Mum?
Mum: He was on that reality TV show when he learnt to be a conductor. Oh he's a lovely man. Do you know he lives in Hertfordshire?
Me: No. Right. Anyway. We're getting distracted. What about this photo then?
Mum: Oh goodness no! The house looks a mess. Wine glasses everywhere. I look like I've got a drink problem
Me: Aggghh…
In the end. Without any real input. I gave up. It was just too difficult.
I did manage to choose a photo in the end though.
I purposefully went with one that I didn't look great in. I figured if we were both unhappy – she couldn't complain!
Subscribe below for future posts by email: