Three Years and Counting…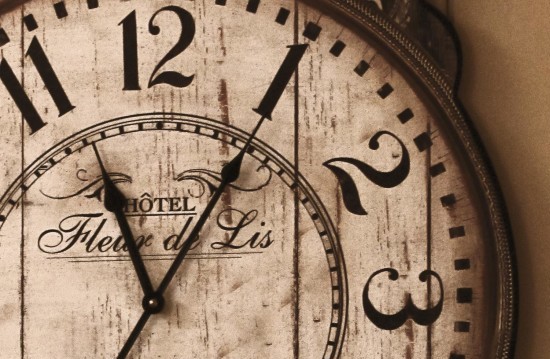 Remember me? I've not been round these parts for a while.
I know. I'm sorry.
Tsk. Start a blog. Invite people to subscribe. Then leave them in the lurch… Downright rude I reckon.
What can I say?! I've been busy… but more on that later…
The main reason I'm back on here today is to… well, sort of stick a flag in the ground.
A flag which says 'Christ, it's been three years'.
Three years.
Three years ago today we lost Mum. 14th July 2012.
I'm sorry to say. It wasn't peaceful. She didn't just 'slip away' like they do in the films. And it was bloody scary.
It was an image that I still find hard to dislodge from my brain.
But. Her decline was relatively quick. The staff at the hospice were incredible. And I am glad I was with her. To hold her hand and tell her it was okay. And that we'd be alright without her. That she could go and be with her mother again.
And as time has passed. Those last few minutes – although they'll never be forgotten – have faded in importance.
Time.
To be honest I can't decide if three years feels like eternity. Or a split second.
It feels both and neither at the same time.
I miss her incredibly. Sometimes it feels like it's been such a long time that I worry I'll soon forget the details that made her 'my Mum'.
Yet when I magic her up in my mind. There she is.
The collection of dark freckles on her arms. The uneven shape of her fingernails. Her pretty ski-slope nose.
And that smell. That safe, comforting smell when I burrowed my face into her neck, mid-cuddle. Instantly she's right there again. In surround sound technicolour. As if she'd just popped over last night.
Life has become normal again. Sort of.
I no longer break down on a bus full of strangers because the woman in front is wearing the same pair of shoes that Mum had.
Or feel that hot stab in my gut when people mindlessly complain to me about their Mothers.
I don't even have to avoid card shops anymore for fear of the inevitable 'Happy Birthday to my wonderful Mum' slogans bandied about.
But nevertheless. Her absence is felt in everything around me. 
In less than two weeks time I get married.
I'm looking forward to the day. A lot.
But she won't be there. The Mother of the Bride.
And that – between me and you – feels all wrong.
Getting married is not something I've always dreamt of.
Despite what Disney likes to make us think – I have not been planning my wedding day since I was 6.
I don't get the concept of 'colour palettes' and 'themes'. I'm not into dresses that make me look like a giant lemon meringue pie on steroids.
And don't even get me started on the idea that it's the best day of your life. My God, what a thoroughly depressing notion. If so, then what?! You and your new spouse are just counting down the days to die?
But Mum.
The Mother of the Bride.
She'd have loved that title. She'd have been so excited. And she'd have been all over those damn colour palettes.
And that's why I feel guilty.
She's missed it… And by only three years.
It feels terribly unfair. To her, I mean.
I didn't manage to give it to her when she was alive. Yet within 5 minutes of her being gone, I meet someone special and now here I am getting married. Ouch.
Sometimes I wish we were just running off in secret to get hitched.
And not just because it appeals to the introverted rebel in me.
But because partly – I feel like I'm betraying my Mum. By getting married without her.
I know. It's irrational and ridiculous.
But. I think that sums up my experience of grief.
Irrational and ridiculous.
It was similar when I had my first miscarriage. At almost 12 weeks pregnant. Just over a year and a half ago now.
Within days of returning to work, a woman in the office announced to me she was pregnant. All my midwife appointments in the diary were replaced with hers.
All I could think. Was how she'd stolen my baby.
Stolen my baby!?
I knew logically she hadn't. But that was how I felt. It was primal.
Told you. Irrational and ridiculous.
It's an unknown quantity, 'tis grief.
We have no way of knowing how it will affect us. Or how long it will last.
There are some who say it never goes away. And I think I might be inclined to agree.
It doesn't mean to say life doesn't carry on. And you can't be happy.
Just that it sits with you. Somewhere inside. It changes who you are. And how you see the world around you. Everything is different.
And that – I think – is no bad thing.
Without grief I wouldn't have started this blog.
I wouldn't have made connections with the inspiring people and organisations that I have.
And I wouldn't have decided at the start of this year – on a sort of instinctive whim – to adapt the blog into a one woman show for the Brighton Fringe this May: My Mum the Chemo Ninja.
Doing the Fringe show was an extraordinary experience. On so many levels. And not all rosy.
It was terrifying. Exhilarating. Painful. Ego-destroying. Confidence-building.
It was both a tribute to my Mum. And a collaboration with my Mum.
A way to somehow pick up our interrupted mother-daughter relationship and to bring it to a close on my own terms, not death's.
And I guess – without knowing it at the time – it was another form of processing my grief.
It forced me out of my comfort zone. Utterly.
It scared me. And stretched me.
I had fantastic reactions to the show. Some very touching and humbling audience feedback. And was even shortlisted for a Brighton Fringe Award.
And lastly, it completely and totally exhausted me.
Which is why I went AWOL.
I needed to step back. To take a break. To let the dust settle and re-assess.
Not to mention that I then had 'the best day of my life' to plan!
So there you have it. My explanation of where I've been…
What do you think? Do you forgive me?
I hope so.
Because after I return from my wedding and honeymoon. An honest woman, of course. I plan to be back.
With a vengeance.
So. For now…. please hold the line, caller
In the words of all of our favourite Austrian-beefcake-turned-Republican-politican…
I'll be back!
***
If you've liked my writing, sign up below to get more: