The Marian Keyes Effect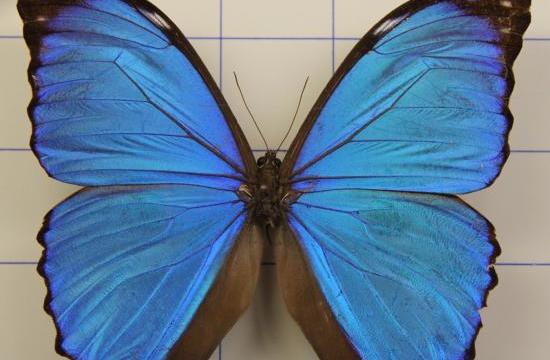 I've finally done it!
I've managed to write a short post.
Well. You do deserve a reprieve
Truthfully though. It's not the post I'd planned. Gone slightly off-piste today.
I know. Crazy.
So here's why.
Yesterday. On Twitter. I got followed by Marian Keyes. Yes. Marian Keyes. The renowned Irish author. Of uber-successfulness.
I'm not ashamed to admit it. I was rather pleased. I'm a total newbie to Twitter. Less than a month! To score such a prestigious 66th follower was a bit of a virtual high 5. I know. Such a Twitter tart.
After the little notification popped up on my computer I went and had a shower. Oh. Just to clarify. That's not something I do after getting a new follower. It's not some sort of ritual celebration. The two activities aren't linked. Just in case I made them sound like they were.
Anyway. In the shower. I was thinking about Marian Keyes. As you do. And I thought 'ooh, I must call Mum and tell her! She'd be so excited'.
Mum could get excited about anything. Even pop socks. The ones with the soft tops. You know. That don't dig in your legs. See? Anything! I could just imagine the levels of excitement that this news would evoke.
The phone call would go something like this:
Me: You'll never guess who followed me on Twitter?
Mum: Ooh, Dale Winton?
Me: No mum. Not Dale Winton
She had a thing about Dale Winton. Insisted everyone had 'got it wrong'!
Mum: Well who then? Who? Who is it?
Me: Marian Keyes
At this point her voice would switch an octave higher. She'd hold the phone away from her ear. Shake my stepdad awake from his perpetual snoozing. With the sense of urgency that most people only reserve for 999 calls.
Mum: David! David! Angela's being followed by Marian Keyes
David: Hmm? What?…Oh dear. Has she called the police?
Yes. I thought – still in the shower – she'd be well chuffed!
And then the penny dropped. I couldn't tell her. She'd gone. Almost 2 years gone.
This kind of event seems to happen quite often. Not renowned Irish authors following me on Twitter. No. I mean. Going to call Mum. Sending her a text message about a random event. Making a mental note of something she'd find funny.
And it's usually the small things. Like seeing Vitamin C's half price in Holland & Barrett. Wanting her to know my plane's landed safely. Or hearing that Dale Winton has a new love interest.
Oh. And of course. That Marian Keyes is following me on Twitter.
Then. Still in the shower. The next penny dropped. The main reason I was on Twitter was to share my blog posts. My story about mum's terminal diagnosis. Me moving home to be near her. Her last 18 months leading up to her death.
My God. The irony:
Marian Keyes follows me. And the first thing I think is how I can't wait to tell Mum.
But the reason Marian Keyes is following me. Is because Mum's gone.
It suddenly all felt so cruel. Pointless. In an instant I was 5 years old again. Having a tantrum. I didn't want to be on Twitter. I didn't want 66 followers. I didn't want to be followed by a renowned Irish author. I just wanted my mum back.
I leaned my head against the tiles and balled my eyes out.
But. Then. Being the split personality that I seem to have become since Mum died. I suddenly felt better. I realised something else:
Marian Keyes. Said renowned Irish author. Was following me because of Mum.
And that she would've been most excited about!
All of a sudden I was overcome with a bizarre inexplicable pride. For Mum.
It's a funny old life eh?
Who'd have thought that one 'follow' on Twitter could spark such an emotional rollercoaster of a shower?
Not me.
And I imagine not Marian Keyes either.
Subscribe below for future posts by email: